Smart Cities
EMV card acceptance in public transport and parking.
Modular solutions that we deliver all around the world provide quick and effortless EMV banking card payments in transport. We expedite check-in and improve mobility while providing input data for the further development of smart cities.
Smart cities payment products consist of our Switchio platform modules. The platform has a secure payment switch at its core, offering a quick connection to any acquirer and integration to any payment terminal, resulting in ultimate independence. 
Switchio
Switchio is our proprietary processing platform. It can accept a POS payment, authorize it and send it to the selected processing center. Aside from the authorization switch, it contains acceptance and authorization applications for POS, terminal management applications, back-office API, online analytical tools, and a 24/7 helpdesk.
We offer our Smart city solutions as Software as a Service, which is PCI DSS certified and includes support and maintenance. We are able to configure and deliver our solution to a customer within 3 months.
Switchio Transport
Switchio Transport enables quick contactless EMV payments for commuters while delivering significant savings for transport operators. Our specialty is an off-line mode that delivers payment authorization within 0,5 seconds, fully compliant with VISA MTT (Mass Transit Transaction) and Mastercard PAYG (Pay as you go). Switchio Transport improves commuter throughput and the overall user experience of your transport system. 
Switchio Transport integrates all means of public transport within the area of operation and provides complex usage data via its cloud-based and customizable back office web portal or API. The data gathered in the system represents a highly precise and comprehensive input for any further improvements to the system.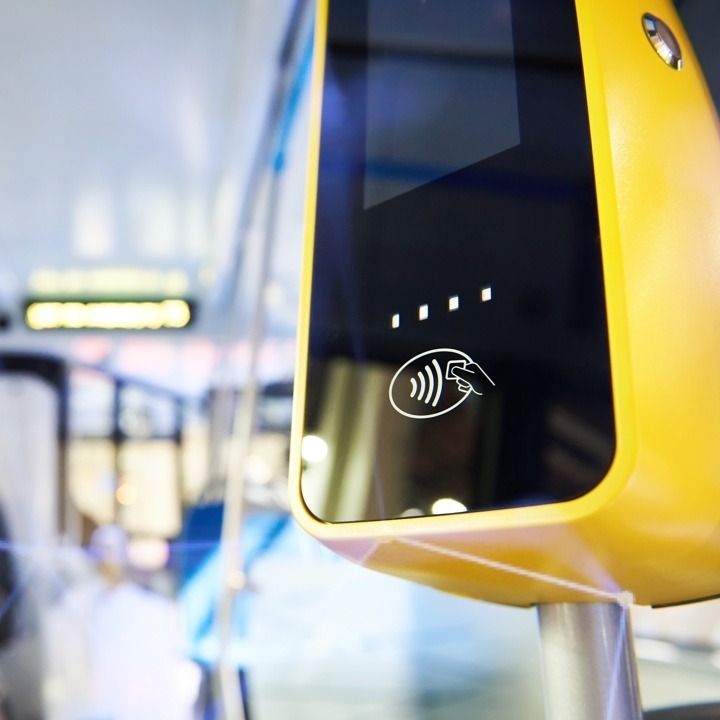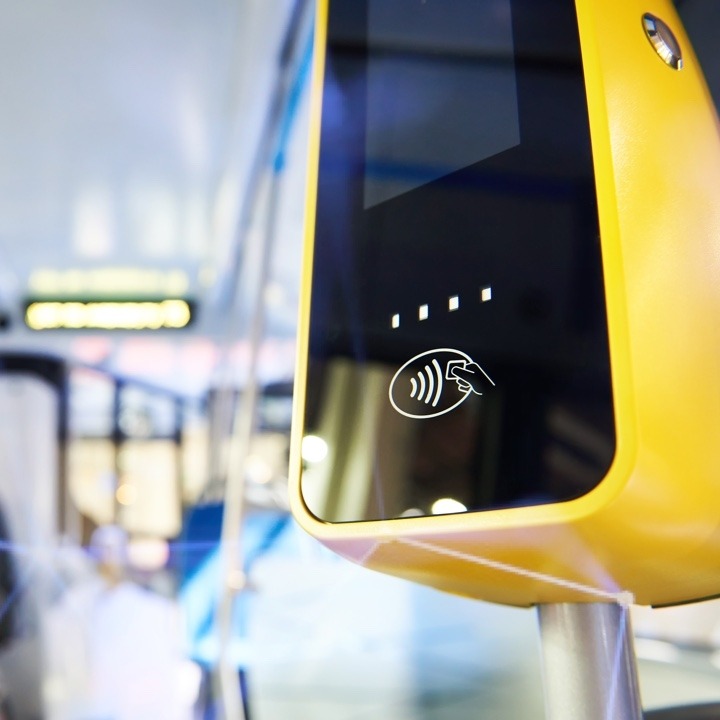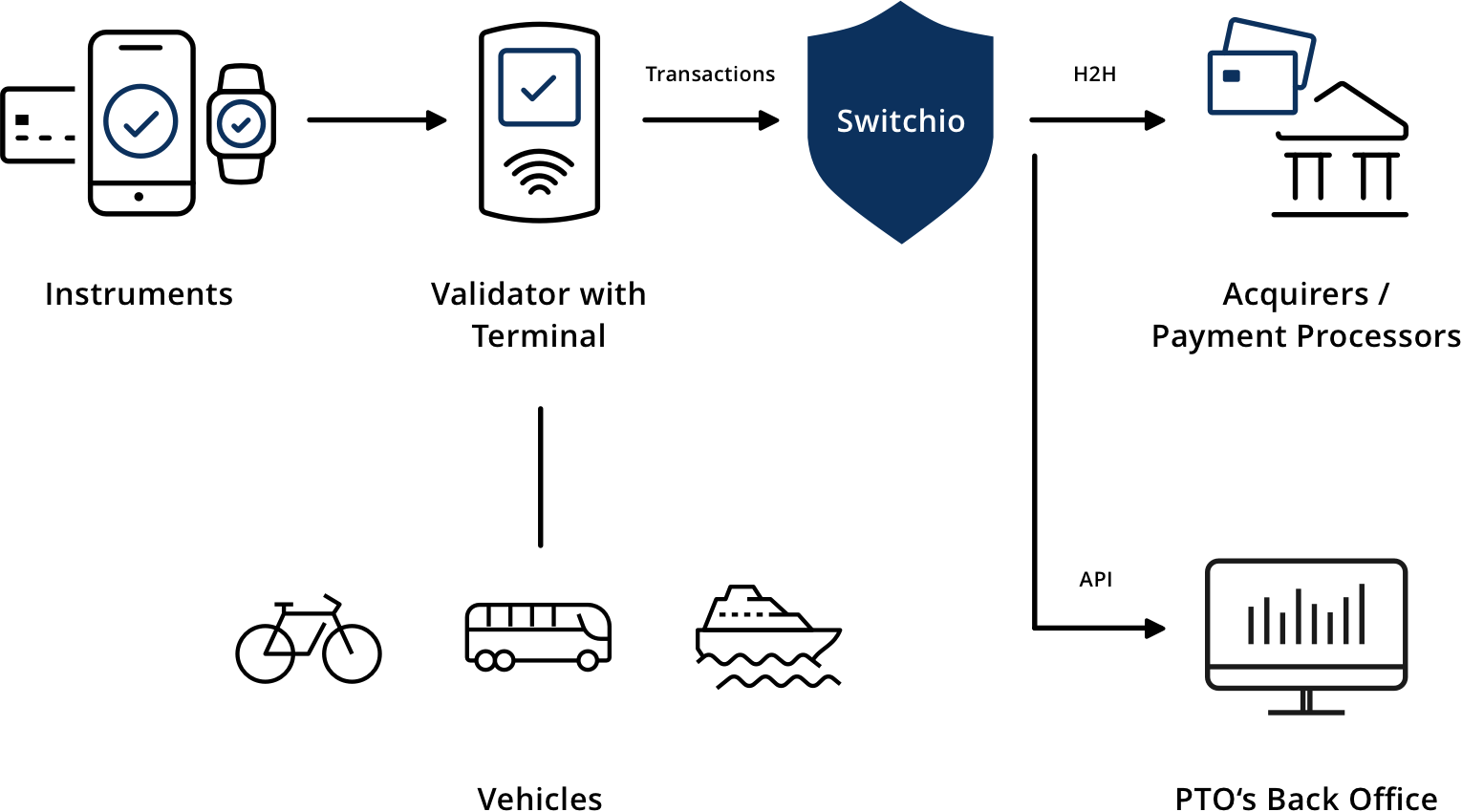 Switchio Parking
Quick and convenient EMV (contactless) payments for parking. The fee can be collected either as fixed-rate (at the entrance) or time-based (check-in/check/out). Tariffs can be combined with other transport solutions (e.g. Park and Ride).  
Switchio Parking is a perfect solution for parking system providers, payment kiosk vendors, or parking services operators. It is easy to implement and allows for the remote management of all terminals from one administration environment.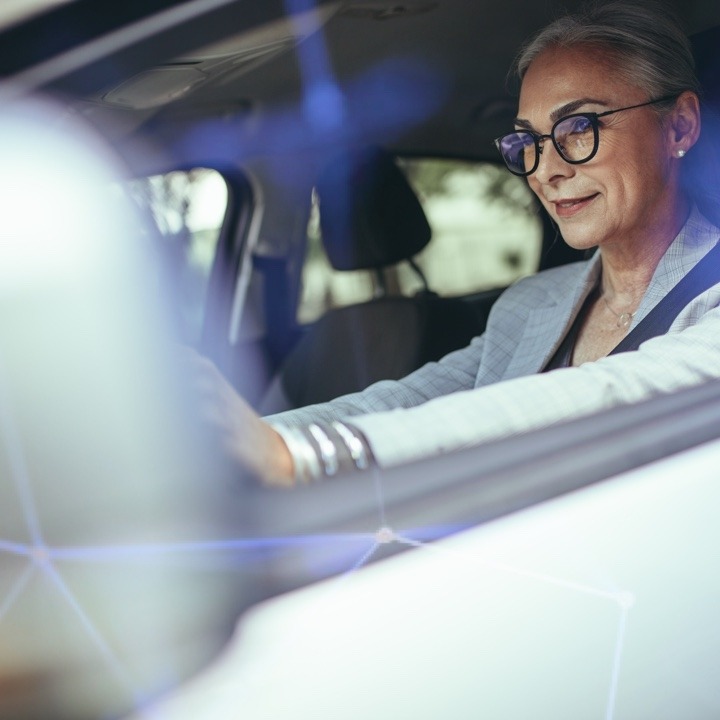 Switchio benefits
PCI-DSS certification
Transaction tokenization
Scalable performance
Support of a wide range of HW platforms
Support of specialized closed-loop transactions
Remote and centralized terminal management
White-label or proprietary application design
Quick implementation
24/7 Helpdesk portal
Flexible business model