Creating Future-Proof
Digital Space
Digital ID provides a unified, extra safe, and user-friendly gateway for all your digital services.
It saves money, enhances clients' user experience, and makes your business ready to face the future.
Federated ID: One ID to Rule Them All
Here's how it works:
Digital ID:
For Banks and Other Financial Institutions, Government Services, and Businesses
Digital ID as a cornerstone for online services. Even the ones with extra emphasis on security and user authentication.
Once you've authenticated a client's identity, they'll be logged into your apps quickly and securely. All they need is a smartphone. 
What's in it for the companies?
Digitalisation of all client processes. Client onboarding, day-to-day interactions, transaction authorisation. And more! Clients don't need to come to you in person. One digital identity for all your services reduces costs.
Robust Solution for High Traffic
Our solution serves over 5 million customers and handles up to 10,000 authentication requests per second. No client is too big for Digital ID.
Tailor-Made For You and Your Clients
Customized to suit your brand visually, Digital ID handles typical requirements such as logins and payment confirmations. It's ready for lost phone scenarios and other situations in which a user can't be authenticated.
Made by Digital Experts
Digital ID has been developed by our expert team with 20+ years of experience in the banking field. We're regulars at industry conferences. As our industry is closely tied to legal regulation, we need to be one step ahead at all times — we never stop following the legislative news.
Easy & Quick Implementation
Thanks to micro-service architecture, our Digital ID solution can be implemented in a few weeks. Fully operational and bug-free. Built on standards which enable smooth integration.
Digital ID for Your Business
A Safe & Secure Place for Clients' Identity
User and Device Onboarding
Client's identity is securely verified through available methods. All communication is encrypted, including between mobile and back-end.
Identity Proofing and Personalization
Biometrics, passcode, PIN code, and more. We employ various methods to authenticate client's identity, to ensure pleasant user experience and sufficient level of security.
Transactions & Authorizations
Digital ID works as an authenticator for other apps and as an authorization device. E.g., for account transfers, out-of-band authorizations, non-financial transactions, document signatures and sensitive data visualization.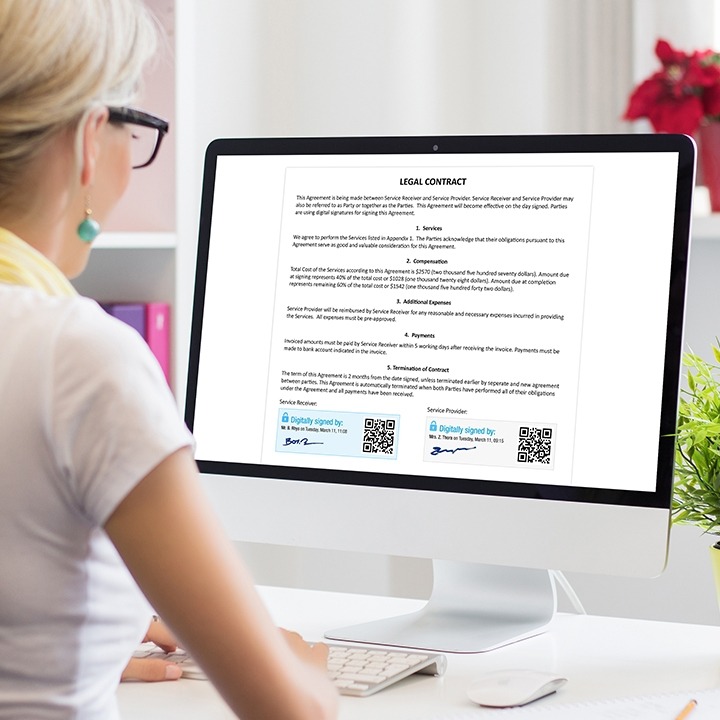 Secure Self-Protection
Digital ID has runtime application self-protection and resiliency against reverse engineering. It also uses active security monitoring and malware detection.
Ready for the 21st century
The EU is reacting to the ongoing shift to digital and MONET+ is following it closely.
With our solution, your compliance department can rest assured.
We make sure Digital ID meets all conditions of relevant EU regulations.
Payment Service Directive (PSD2)
Digital Operational Resilience Act (DORA)
Data Protection & Privacy (GDPR)
eIDAS2.0
Make the First Step Towards Digital Future
Reach out to us and we'll find the best solution for your needs